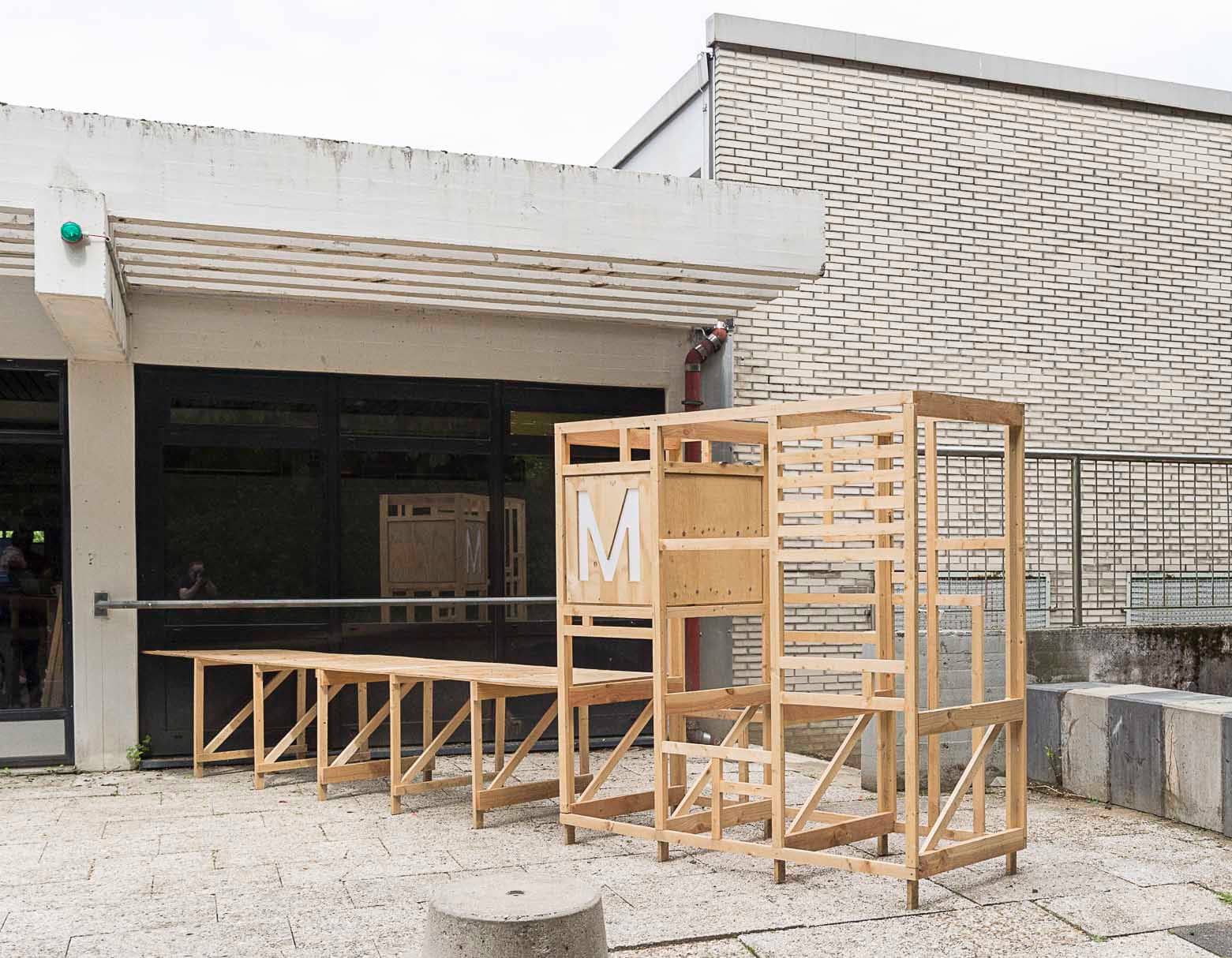 Cooperation of seven universities with excursions in the northern Ruhrgebiet and two one-week interdisciplinary workshops in Marl, summer academy, theoretical work & research with subsequent exhibition in the former empty school in Marl, Germany.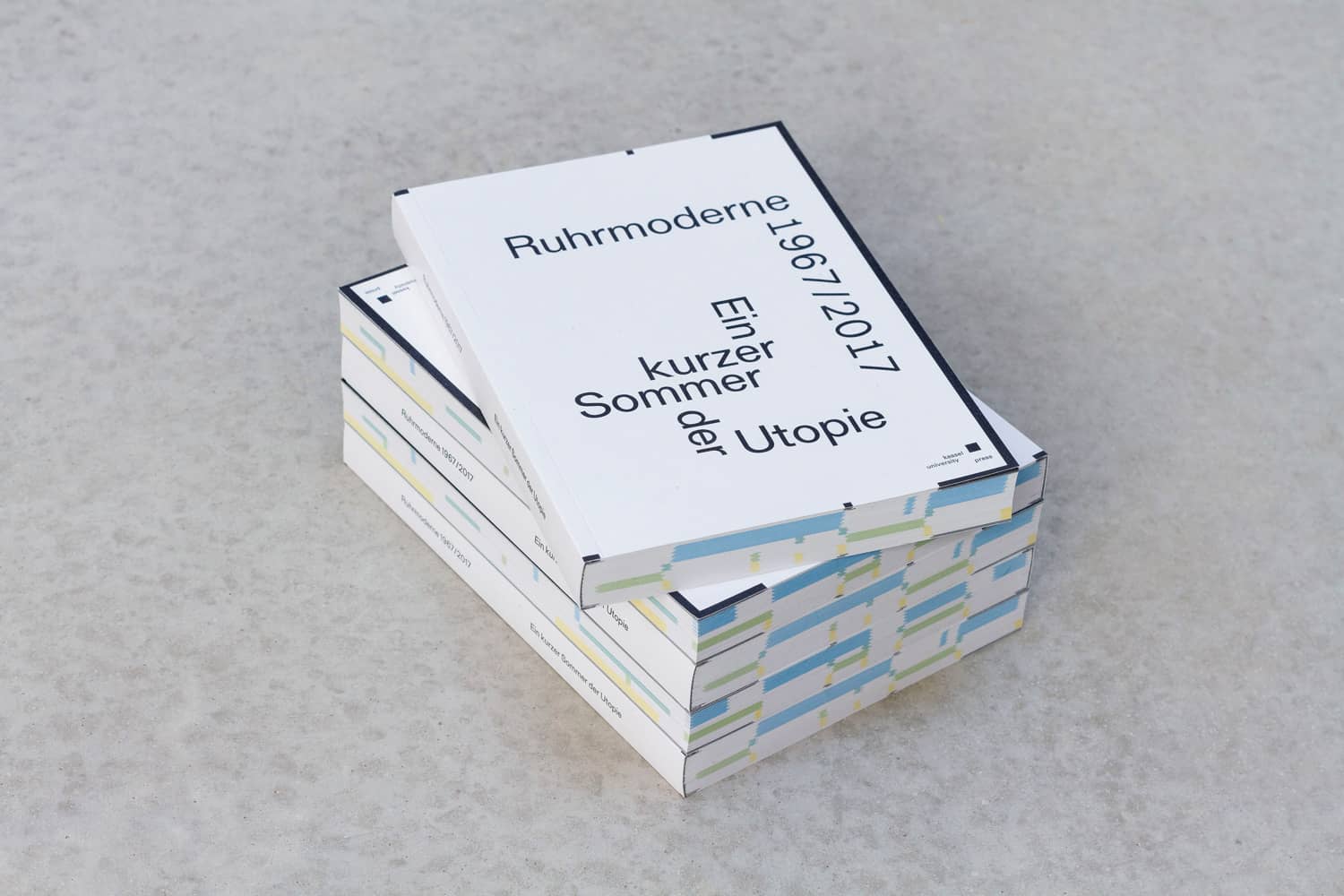 The publication
Neues Museum Marl is designed and built in its function as a summer academy and exhibition space in the vacant main school. In the second step, the architecture of the Ruhrmoderne was examined and analyzed. On this basis, a reinterpretation of a the building or the reinterpretation of a basic idea of ​​a building as a design for the present takes place. In the exhibition IBA 1967 the reference project, as well as the new design, are shown.
Through the perception and intervention in Marl and the teachings of Karl Gerstner, a graphic designer which was active in the 1960s, a cross-sectional form and grid system has been created. Thus, the often brutalistic architecture is reflected in the media we design and is reinterpreted and questioned by the content and the design.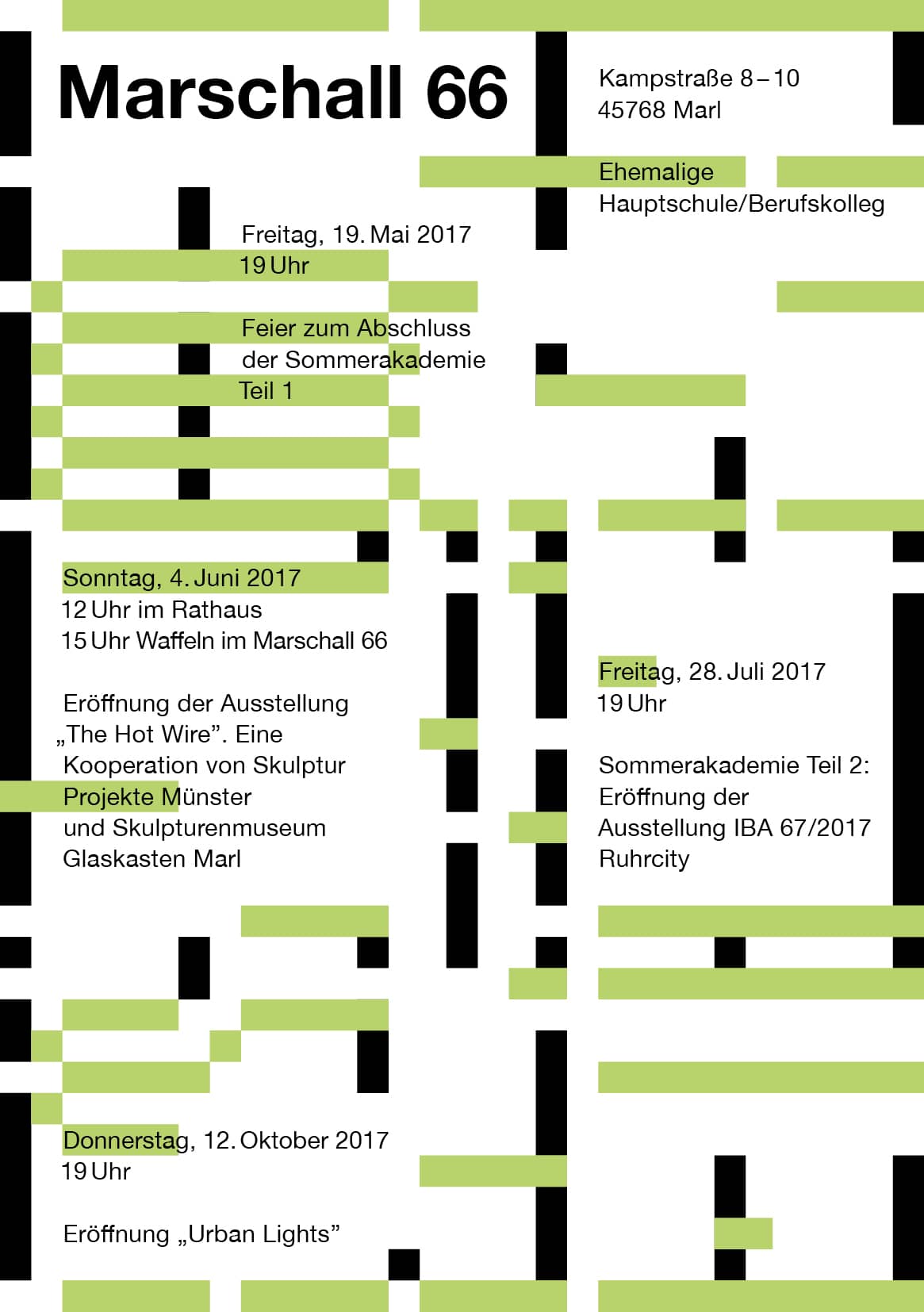 Flyer
The concept and design was developed and created together with Joscha Bauer & Nico Buurman